Visible or Invisible – Are you getting found?
We are now living in the World Wide Web era, almost everyone is using the internet and doing business online. Shopping is even better since you can choose the things you want to buy in just a few clicks! If your website isn't on the first couple of pages of the search engines then it may as well be on Mars.
Statistics show that the majority of clicks are done on the first two pages, so in order to be found you need to "Place your business at the top of the search engines" In order to do this, you need an SEO campaign
What is SEO?
You may be wondering what this SEO game is all about. Well firstly, that short but sweet acronym actually stands for Search Engine Optimisation.
Search Engine Optimisation is essentially the process of employing various techniques to optimise a web site/page so it will rank higher when somebody types a specific search term into a search engine like Google or Yahoo.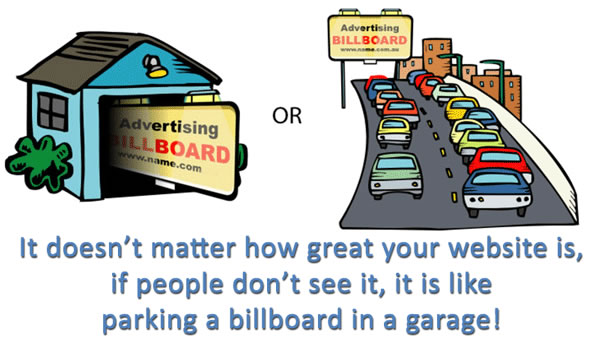 It is amazing, the amount of sites out there that have been created without the slightest consideration to what are the simplest of SEO techniques. Some of these sites may be stunning, visual treats, offering something new and extraordinary in user experience, but such potential is quickly scuppered when it turns out that nobody ever sees it. Why? Because it can't be found!
Search engine optimisation techniques can be divided into two camps: 'On-page' and 'Off-page'.
On-page optimisation involves changes to the actual page. This can boil down to factors such as looking at and re-engineering the content and copy of a page; the research, targeting and implementation of specific keywords and phrases; and ensuring the code is fully readable by the search engines. There are also many other elements that combine to make up the whole package of search engine optimisation, such as ensuring that a site complies with the ever-stricter guidelines laid down by Google and the others.
Off-page optimisation refers to everything else. Basically, this is the promotion of your site through other resources and largely pertains to the process of link building. Links are good! The search engines see them as a vote of confidence for the page to which they point. And if they're coming from a quality, already heralded source, then even better.
However, off-page optimisation can also cover such elements as social media, blogging, article submissions or just getting your site talked about on one of the many, many forums sitting out there in cyberspace!
Here's a video to help explain things a little simpler. It shows the differences between traditional marketing techniques like newspaper advertising and flyers etc and the online marketing alternatives like ranking on search engines, email marketing etc and why it's so important to to use SEO and these online alternatives to showcase your business to a Global Market and get it found on the Search Engines. Obviously we are not suggesting that you go fire your sales people and adopt a total online strategy, but it highlights the fact that in order to make online sales, you need an Internet presence.
If your website isn't visible of the first couple of pages of a search engine, then it's invisible. Speak to us and find out how we can get you on the first page of Google and the others.
Click Here for your FREE Ranking Report.